Piper Qualifies for USDF Regionals in 3 Categories!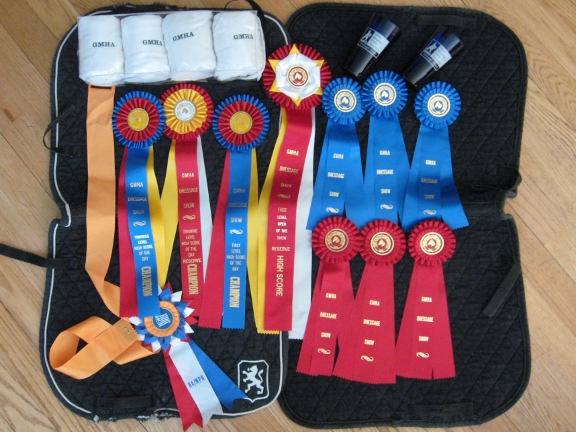 After competing in 6 USDF competitions this past Spring and Summer, Piper Warrior and Kimberley have qualified for the 2010 USDF Regional Championships in 3 categories:
Training Level - Open / Professional
First Level - Open / Professional
First Level - Freestyle to Music
Wow!

You can keep abreast of Piper's progress on the Dressage Queen blog, a chronicle of one rider's path to the Regional Championships.
---
2006 Youngsters Now Under Saddle
Homebred "Big Ben", our Tangela gelding out of Marja (Burggraaf) is now 4 years old and is being ridden indoors and outdoors by both Kimberley and Becca, a member of the team at Kearsarge Meadows. &nbsp Ben continues to grow, getting taller and filling out, while learning about his future life as a riding horse. &nbsp So far, he is a joy to ride and proving to be a very sensible character.
"Bea Yewtee", Jeddien's daughter, is also now under saddle. &nbsp Since Bea is currently rump high as she goes through another growing spurt, we are taking things slowly, allowing nature to take its course.