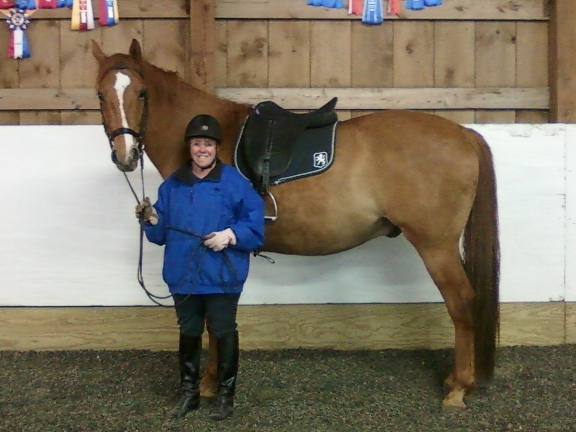 Big Ben - KWPN Reg. #200600337

Ben, bred in Holland, born in the USA, arrived on April 21, 2006 at 11pm. &nbsp At birth, he stood at 11 hands. &nbsp He is by the very successful Dutch KWPN Keur stallion Tangelo van de Zuuthoeve out of our imported KWPN Ster mare, Marja. &nbsp Marja is by Burggraaf (Keur Preferent) (Landgraf I) who passed in 2006. &nbsp Both of Ben's parents are from extremely successful jumping lines, however both Ben and Marja show the paces and attitude suitable for dressage.

Ben's character is wonderful. &nbsp He's friendly, inquisitive, very happy, and playful. &nbsp A big horse, he was started slowly and carefully to accomodate his growth spurts and size.

Ben will be making his show debut in 2014.

<! --------- Sutton Cardigan --------->

March 27, 2014

Sutton Cardigan &nbsp SOLD !

Cardigan is a registered 2008 Connemara Pony gelding. &nbsp He was imprint trained at birth and started professionally by Joe Forest of Horton's Farm. &nbsp Cardigan has competition experience showing in hand and under saddle, can be ridden indoors and outside on the trails.

Due to no fault of his own, Cardigan has had a year off. &nbsp He is now coming back into work and is in training at Kearsarge Meadows. &nbsp Videos will be updated as his work progresses.

We expect Cardigan to be priced between between $7,500 and $9,000.

<! --------- Piper Warrior --------->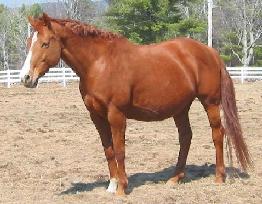 Marja - KWPN Reg. #94.6500 Ster &nbsp SOLD !

Marja is a branded KWPN Ster mare born on May 5, 1994 in Holland. &nbsp She is by Burggraaf (Keur Preferent) out of a Pericles mare, an Amor granddaughter, named Reintje.

Marja produced several foals in Holland before we purchased her from De Radstake Stud and imported her into the USA, with Big Ben in utero!

Marja is a super sweet and wonderful broodmare who does her job beautifully. &nbsp She is well behaved for all veterinary procedures and was happy to have several people handling her newborn foal for imprint training. &nbsp She is a joy to have in the barn and in the pasture with geldings and other mares.

<! --------- Pocket --------->

Capriol &nbsp SOLD !

Capriol, or "Pocket" as he is called at home, is a very sweet 16'3 hh Hanoverian gelding who was born in 1999. &nbsp He has extensive dressage training and has an excellent competition record.

At the 2011 USDF Region 8 Regional Championships, he and his rider Jutta Lee were the Reserve Champions at 2nd Level Freestyles. &nbsp They also came 4th in the Open 2nd Level Championships.

Pocket is a beloved barn favorite and will only be sold to a wonderful home. &nbsp He can be viewed at Jutta's Appledore Farm in Vermont.