Staff - The Kearsarge Meadows Team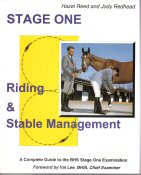 The dedicated people on the Kearsarge Meadows team are very important to the happiness and well-being of the horses on the farm, the satisfaction of our clients, and the success of the business overall.
We're always interesting in meeting talented motivated equestrian-minded individuals who want to join our team, now or in the future.
When we hire people, we look for individuals who have experience working independently as well as in a team. &nbsp Skills and experience will include equine care, good communication, patience, and high ethics.
Team members with appropriate experience and skills not only help do the barn chores and care for the horses, they also are offered the opportunity to ride on a regular basis.
Advertising
When we are hiring, we use a combination of the following resources.
Posted signs at the feed stores
Stable Management Skills
All staff members are encouraged to read Hazel Reed's Stage One and Two Riding & Stable Management books published by Nova Publications or other similar informative and educational books about stable management and horse care.
If you are interested in working at Kearsarge Meadows, please send an email.