Training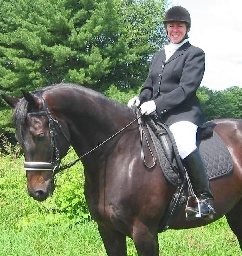 Our philosophy around riding is quite simple: &nbsp Keep it fun! &nbsp Both the horse and the rider should be enjoying the work they do. &nbsp We believe that training is only boring if you make it boring.
Catering to the rider with a busy day, we offer the following:
Private evening lessons between 6:30 pm and 9:30 pm
Use of the 20x50m indoor arena
Use of the wash rack during your visit
All lessons on your own horse
Very easy location to get to from Interstate 89
Our Resident Trainer, Kimberley Edelmann, is a ARIA Certified Dressage (Level III) Instructor. &nbsp With Kimberley, lessons are available, both on the ground & ridden work, in the following areas: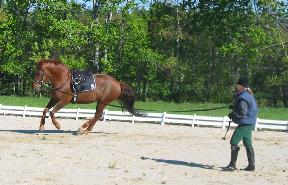 Dressage
Safe Horse Handling
Lungeing Techniques
Cavalletti Work
Natural Balance Seat
Western Equitation
Hunt Seat Equitation
Trail Class Preparation
Whether you want to improve your relationship with your horse, straighten out your flying changes, improve your seat, or learn more about how to train horses, we are happy to help.