Other Local Horse Stables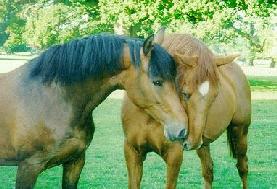 Finding the right place for you and your horse is critical. &nbsp We know from personal experience that not every stable is the right fit for every horse nor every owner.
Luckily, horse owners, horse lovers, casual riders, equestrians, and the most serious of competitors are spoiled for choice when it comes to the area around Kearsarge Mountain.
In the short time we have been here, we have already learned of several good options which are available. &nbsp Many of these barns also offer indoor arenas, something which seems pretty important in these parts, especially during the winter! &nbsp Alphabetically, they include:
| Farm Name | Town | Website | Features Include... |
| --- | --- | --- | --- |
| Double Clear Farm | Warner | n/a | Current base of Colby Sawyer's Equestrian Team. &nbsp Hunter / jumper shows, specialising in jumping. &nbsp Call Cathy Aranosian at 603-456-2474 or email her at Cathf28@aol.com |
| Foster Meadow | Boscawen | Click here... | Summer location of FEI dressage trainer Pam Goodrich. &nbsp Dressage training for horse and rider through Grand Prix. &nbsp Contact the farm at 603-796-2988 |
| Horton's Farm | Grantham | Click here... | Horses starting, remedial training, and horse sales. Email Joe and Patty at: hortonsfarmnh@gmail.com |
| MRF Dressage | Hopkinton | Click here... | Board, lessons, training. &nbsp Contact the farm at 603-490-8958 or email Michelle Routhier at mrfdressage@aol.com |
| Riverfare Farm | Webster | Click here... | Competitions & fun shows. |
| Sagittarius Stable | Warner | * Closed * | For more info, contact new owner Cathy Aranosian at 603-456-2474 or email her at Cathf28@aol.com |
| Twin Ridge Farm | Warner | Click here... | Clinics with international & Olympic calibre clinicians, onsite dressage judge, large indoor arena, rubber footing indoor and out. |
| West Meadow Stables | Bradford | Click here... | Lessons, wagon & sleigh rides, horse board, horse sales. &nbsp Home of Colby Sawyer College Equestrian Team. &nbsp Large, new indoor arena! &nbsp Contact the farm at 603-938-2042 or email Kendra at: WestMeadowStables@tds.net. |
| Windswept Farm | Canterbury | Click here... | Indoor and outdoor arenas. &nbsp Turnout. &nbsp Jumping. &nbsp X-country course under construction. &nbsp Shows. &nbsp Contact the farm at 603-783-4151 or email WindsweptFarmNH@comcast.net |